And so I can't try out my new telescope! It appeared on the My Coke Rewards and wow, I had enough points, so I ordered and it arrived! It's even a really professional sucker with all sorts of lenses and attachments and a tripod and everything! I'm filled with geeky joy. I haven't had a telescope since I was a kid (and that was just a hand-held thingie).

Because I am a follower, I



Your result for The Attachment Style Test...
The Cuddleslut
You're mostly secure, but sometimes you need a little extra reassurance to make it through the tough times. You are usually affectionate and sweet, and you find it easy to fall in love. An encouraging word from a crush or a loved one can motivate you for weeks.
Fictional character with whom you might identify: Kaylee (Firefly/Serenity), Hiro Nakamura (Heroes)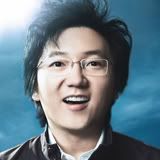 Take The Attachment Style Test at HelloQuizzy





I was filled with joy watching a video at
nutmeg3's journal. Dancing around the world! It's from wherethehellisMatt.com. Very cool.